A fascinating couple of minutes about the unique history and birth of tree-injection / tree micro-injection technology by Mauget.
This short informative video will take you from the idea that led to the formation and beginning of the J.J. Mauget Company, the pioneers and founders of modern Tree-Injection Trunk Technology in 1948, from the first documented account of tree micro-injection/trunk injections  500 years ago up to the present day Mauget tree injection technology.
It will introduce you to the founders and visions they've had for tree injection technology that have carried foward to this day.
Why Use Mauget Tree-Injections?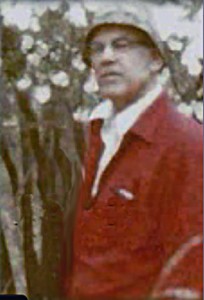 The J.J. Mauget company is responsible for the birth of modern tree-injection and trunk injection technology. Mauget, is the pioneer of tree-injection, micro-injection technology and is continuously advancing tree-injection with new products and innovations for 6 decades.
History speaks for itself, since 1955, the Mauget tree micro-injection system is the preferred, time-proven, tree-injection system developed specifically for trees.
The Mauget trunk micro-injection system is a closed chemical application system, chemical exposure is greatly reduced.
The tree's natural circulatory system (vascular/transport system) is utilized to distribute chemicals. Unlike other injection systems Mauget's system works with the trees own system.
Mauget's injections are small and shallow, penetrating only just behind the bark into the trees vascular system. Mauget's injection sites are very small and shallow as recommended by Dr Alex Shigo's in his research on tree wounding. The Mauget Treeinjection system was designed around his respected research.
No expensive, technical equipment to purchase, maintain or repair.
No artificial sealing plugs need to be inserted into the injection site to prevent chemicals from leaking and causing tree damage.
No deep chemical reservoirs are needed to be drilled into the tree.
All Mauget chemicals are systemic, they stay inside the tree where they do the most good.
Mauget tree micro-injections are an environmentally safe and easy method of applying chemicals to trees.
The Mauget tree micro-injection system is very simple and easy to learn and takes only minutes to apply.
Mauget micro-injection sites close (compartmentalize) very quickly.
Mauget's injection sites are very small and shallow as stated by Dr Alex Shigo.
There are no wash-off concerns even if it rains immediately after injection. Mauget tree-injections can even be installed in the rain.
With Mauget's trunk micro-injections there is no drift or off target chemical exposure to adjacent areas.
The Mauget tree micro-injection system may be used around water sources without contamination concerns.
With Mauget's tree micro-injection/infusion applications, the tree's natural circulation process (vascular/transport system) uptakes Mauget's chemicals in a controlled manner compatible with the trees own transport system.  As a result the process allows for proper distribution of materials throughout the tree.
The Mauget system is an efficient, targeted chemical application system. All of the chemical go directly to the intended target. It is not necessary to over apply chemical rates to compensate for off target chemical drift and evaporation.
Spray applications require large, expensive, dangerous equipment to reach tops of tall trees.The potential for drift, runoff near waterways or in high-traffic areas such as parks or schools are a concern.
Mauget's broad product line provides very effective control for a wide range of tree health care problems.
The Mauget tree micro-injection system is an economical and profitable service for you to provide to your customers.
There are m any more benefits in useing  the Mauget's tree injection system and chemistry.
Our Mission
The J.J. Mauget Co. provides products that restore, maintain and enhance tree health, while preserving the integrity of the environment by providing the most innovative and effective products and  tree micro-injection application methods.
For over 6 Decades, we have committed significant resources to research, product improvements, customer training and state of the art manufacturing systems to promote the safety and success to our customers.
We strive to continually strengthen the relationships we have with our employees and customers, fostering trust, respect and fairness.