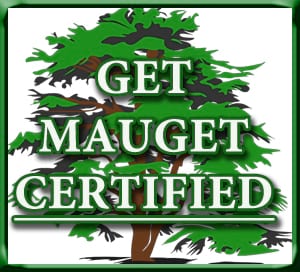 For over 55 years, Mauget has held and sponsored both academic and hands on training throughout the U.S. on a regular basis. This assures that a Mauget Certified Applicator has a complete skill set to apply Mauget tree injection technology, including the correct use of all Mauget products used to address specific tree problems. Mauget Certified Applicators through the Mauget training programs have a well rounded understanding of issues that effect tree health.
Customers contacting a Mauget Certified Applicator for treatments and tree care knowledge, have been shown to have more confidence in a trained Mauget Certified Applicator.
This allows the Mauget Certified Applicator a competitive advantage over other tree care professionals driving additional business to them.
Direct Mauget hands on training held by an Approved Mauget Certified Distributor or by Mauget personnel have trained thousands of applicators in the correct use of Mauget micro-injection tree technology to better serve their customers. This saves customers both unneeded and costly expenses.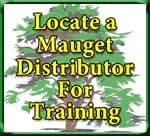 An applicator completing Mauget's training earns a unique Mauget certification numbered certificate that is kept in Mauget's applicators data base for customer conformation.
After completing the certification exam, the applicator will be added/listed into the Mauget Applicators locator  on the Mauget website where customers can easily locate applicators in their area.
Mauget's certification available to all interested applicators.
An applicator can learn at their own pace then complete the included simple certification examination.
When completed, the applicator just sends the exam back to Mauget for registering.
Mauget certification and training programs mean that applicators gain full knowledge and competence in the use of the Mauget micro-injection tree technology along with a well rounded understanding of tree physiology.